By David Manners 8th October 2021


Submitting your resignation to Jerry Sanders III was not a painless exercise, as T. J. Rodgers recounts in his book 'No Excuses Management'.
Rodgers' VCs, Sevin Rosen, had told him to see Sanders in person to resign when Rodgers wanted to leave AMD to found Cypress.
On a Monday morning he went to see Sanders. Jerry was at a 'strategic planning session' in Bermuda.
Not wanting to wait, Rodgers announced he was leaving. Sanders heard about it and ordered him to fly directly to Bermuda.
"I worked all day Monday, flew to New York on the red eye, slept on a bench for two hours at Kennedy Airport, and landed the next morning in Bermuda to see Jerry," relates Rodgers, "I was still wearing the same suit I had gone to work in on Monday. The weather was hot and tropical,and the suit was sticking to my back. Jerry was in white Bermuda shorts, knee socks, and a bwana shirt. He and two of his top lieutenants spent the next three and a half hours beating the crap out of me."
When he got back to California, the next day, the locks had been changed on his office door and lawyers were going through his files.
 
Irresistible force meets immovable object.
Your email address will not be published. Required fields are marked *

*
*

Ruminations on the electronics industry from David Manners, of Electronics Weekly.
Get our news, blogs and comments straight to your inbox! Sign up for the Electronics Weekly newsletters: Mannerisms, Gadget Master and the Daily and Weekly roundups.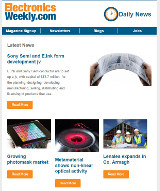 Find out more »
Read our special supplement celebrating 60 years of Electronics Weekly and looking ahead to the future of the industry.
Read the Electronics Weekly @ 60 supplement »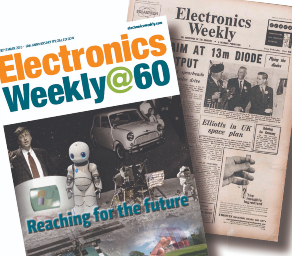 Read the first ever Electronics Weekly online: 7th September 1960. We've scanned the very first edition so you can enjoy it.
Read the very first edition »
Electronics Weekly teams up with RS Components to highlight the brightest young electronic engineers in the UK today.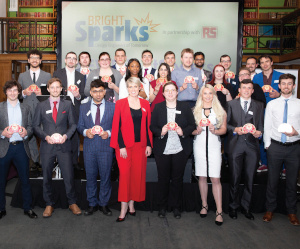 Find out more »
Tune into this Xilinx interview: Responding to platform-based embedded design
Listen to the interview »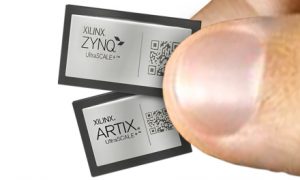 Tune into this podcast to hear from Chetan Khona (Director Industrial, Vision, Healthcare & Sciences at Xilinx) about how Xilinx and the semiconductor industry is responding to customer demands.
Listen to the interview »
View All Events
Read our special supplement celebrating 60 years of Electronics Weekly and looking ahead to the future of the industry.
Read the Electronics Weekly @ 60 supplement »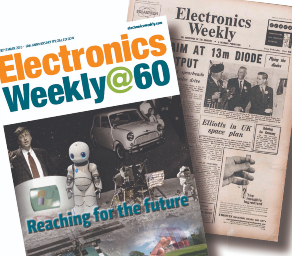 Read the first ever Electronics Weekly online: 7th September 1960. We've scanned the very first edition so you can enjoy it.
Read the very first edition »
By using this website you are consenting to the use of cookies. Electronics Weekly is owned by Metropolis International Group Limited, a member of the Metropolis Group; you can view our privacy and cookies policy here.